No Place for Foreigners
Why Hanna is invited to view the apartment and Ismail is not
If you have a foreign name and you are looking for an apartment, you will significantly less likely to be contacted by landlords than a German applicant. In particular, people with Arab and Turkish names are severely discriminated against. This is shown by a large-scale experiment conducted by the data journalists of Bayerischer Rundfunk and SPIEGEL.
A German version of this text is available here.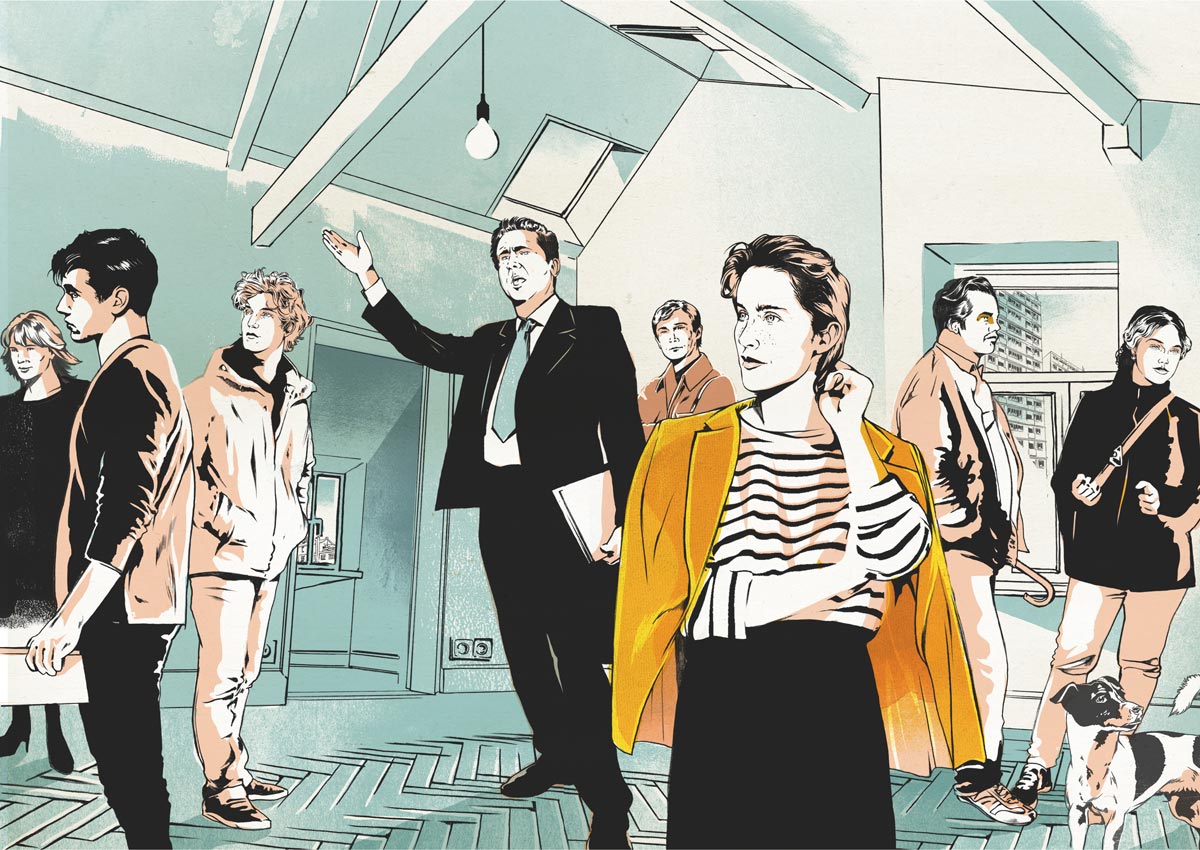 Hanna and Ismail are new to the city and have a lot in common: They're both in their late twenties, single, working in an agency and urgently looking for an affordable apartment. Like most searchers, they scan the online portals daily and write applications. Many applications. Their cover letters are almost identical: Clear, friendly and written in good German. And yet: Hanna is quickly invited to visit some of the sites, while Ismail receives far fewer replies.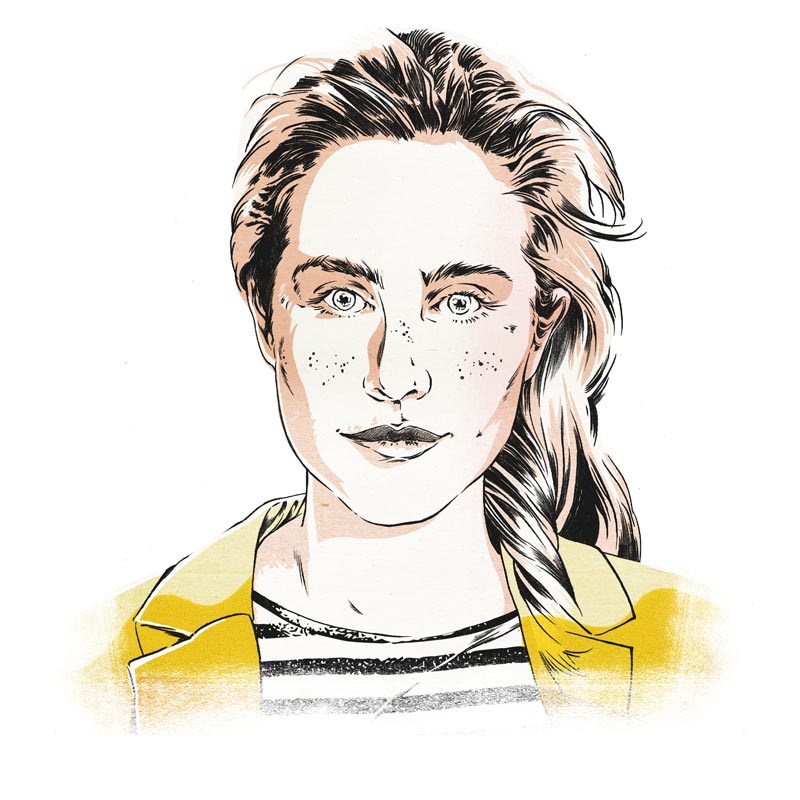 Hanna Berg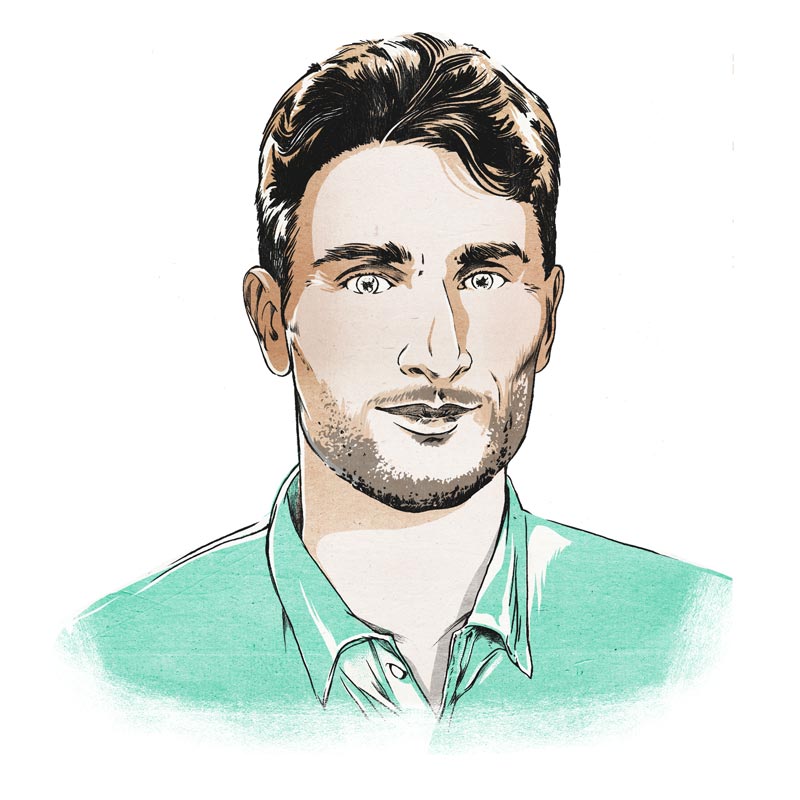 Ismail Hamed
Is this coincidence or is there a systematic disadvantage behind it? We wanted to know exactly and sent out 20,000 apartment inquiries over several weeks with fictitious German and non-German profiles. Of course, Hanna and Ismail did not compete directly for the same apartment, because then their gender would probably have influenced the result in addition to their origin. We only ever let women or men compete against each other.
We have received around 8,000 answers to our inquiries - and their evaluation proves that people with foreign names are clearly discriminated on the rental market. Residential property seekers of Turkish or Arab origin are particularly hard hit. In every fourth case, in which a German receives an invitation to a visit, they are ignored.
As a reminder: Disadvantage is based solely on the name. And we are only at the first stage of the selection process. The shortlist by a broker and the landlord's decision are still pending - which presumably entails further disadvantages for non-German applicants like Ismail.
What our experiment also shows: In addition to nationality, gender also plays an important role. Turkish men are more disadvantaged compared to German men than Turkish women compared to German women. We also see a trend towards greater discrimination against men in our Arab test subjects. Another bad news for Ismail.
| Nationality | Male | Female |
| --- | --- | --- |
| Arabic | 31 % | 23 % |
| Turkish | 33 % | 16 % |
| Polish | 12 % | 12 % |
| Italian | 8 % | 8 % |
Differences also occur between private and commercial providers. We have found that private individuals discriminate against foreign applicants more strongly than brokers, property managers or housing companies. This may be due to the fact that they organize less frequent mass inspections and make tougher selections when they allocate inspection appointments. In cities with a large number of private housing offers, foreign applicants therefore tend to have a harder time.
Our experiment, which we carried out in ten large cities, shows this above all for Munich. Here, not only the housing market is particularly tense, but also the share of privately brokered housing is high. The chances of Ismail and Co. to be invited for a visit are about half as great in Munich as those of a German applicant. We are also observing this effect in Frankfurt. In the eastern German cities of Magdeburg and Leipzig, the difference in chances between German and foreign applicants is small, as is the proportion of private offers.
Munich
-46 %
Frankfurt (Main)
-31 %
Leipzig
-18 %
Magdeburg
-17 %
To control our experimental setup, we have installed a very good and a rather bad candidate: Dr. Carsten Meier, single physician, eloquent, and Lovis Kuhn, long-term student, offhand and unprofessional in contacting. We didn't really want to publish their results, but the result surprised us and sheds light on the extent of the discrimination from another angle: As expected, Dr. Carsten Meier received the most feedback from all test subjects. But Lovis Kuhn does not line up at the end of the scale as expected, but performs better than Ismail Hamed and his Turkish counterpart Hamit Yilmaz.
The cover letter of Lovis Kuhn was always the same, the cover letters for our regular test subjects, in this case Ismail, were randomly selected from ten comparable texts:
Sehr geehrte Damen und Herren,
mein Name ist Ismail Hamed, ich bin 27 Jahre alt und suche eine Wohnung in München. Ich bin ledig, arbeite seit kurzem als Marketing-Manager und kann ein geregeltes Einkommen nachweisen. Die von Ihnen angebotene Wohnung entspricht genau meinen Vorstellungen. Über eine Rückmeldung von Ihnen und einen Besichtigungstermin würde ich mich deshalb sehr freuen. Bei der Terminfindung richte ich mich gerne ganz nach Ihren Wünschen.
Mit freundlichen Grüßen
Ismail Hamed
Hallo,
habe ihre Wohnungsanzeige gesehen und würde die Wohnung gerne anschauen. Geht das und wenn ja, wann? Ich bin 25, absolviere gerade ein Studium in Ethnologie und bin dringend auf der Suche nach einer neuen Bleibe. Würde mich freuen, wenn das klappt. Bitte melden sie sich.
Danke und Grüße
Lovis Kuhn
So, do landlords rather trust a long-term student to be a good tenant than a perfectly German-speaking, permanent employee with a migration background? That is exactly what we have noticed in some cases. Rationally, for example for economic reasons, this behavior can hardly be explained. And even if Ismail, equipped with a faultless cover letter and a permanent employment, has such problems on the housing market, this gives an idea of the problems faced by migrants who have only recently arrived here.
In addition to language and job, politicians repeatedly cite suitable housing as one of the three cornerstones of integration. Without appropriate measures, however, the empty words remain. Although there is an anti-discrimination law, the concrete proof of discrimination in the allocation of housing is, however, extremely difficult in individual cases. In this way, landlords and brokers work together to ensure that migrants are effectively discriminated in the housing market. And Ismail doesn't even get to see most of the apartments from the inside.
Have you had any experience of discrimination in finding accommodation? Or do you have friends who have been discriminated? Write us your story.